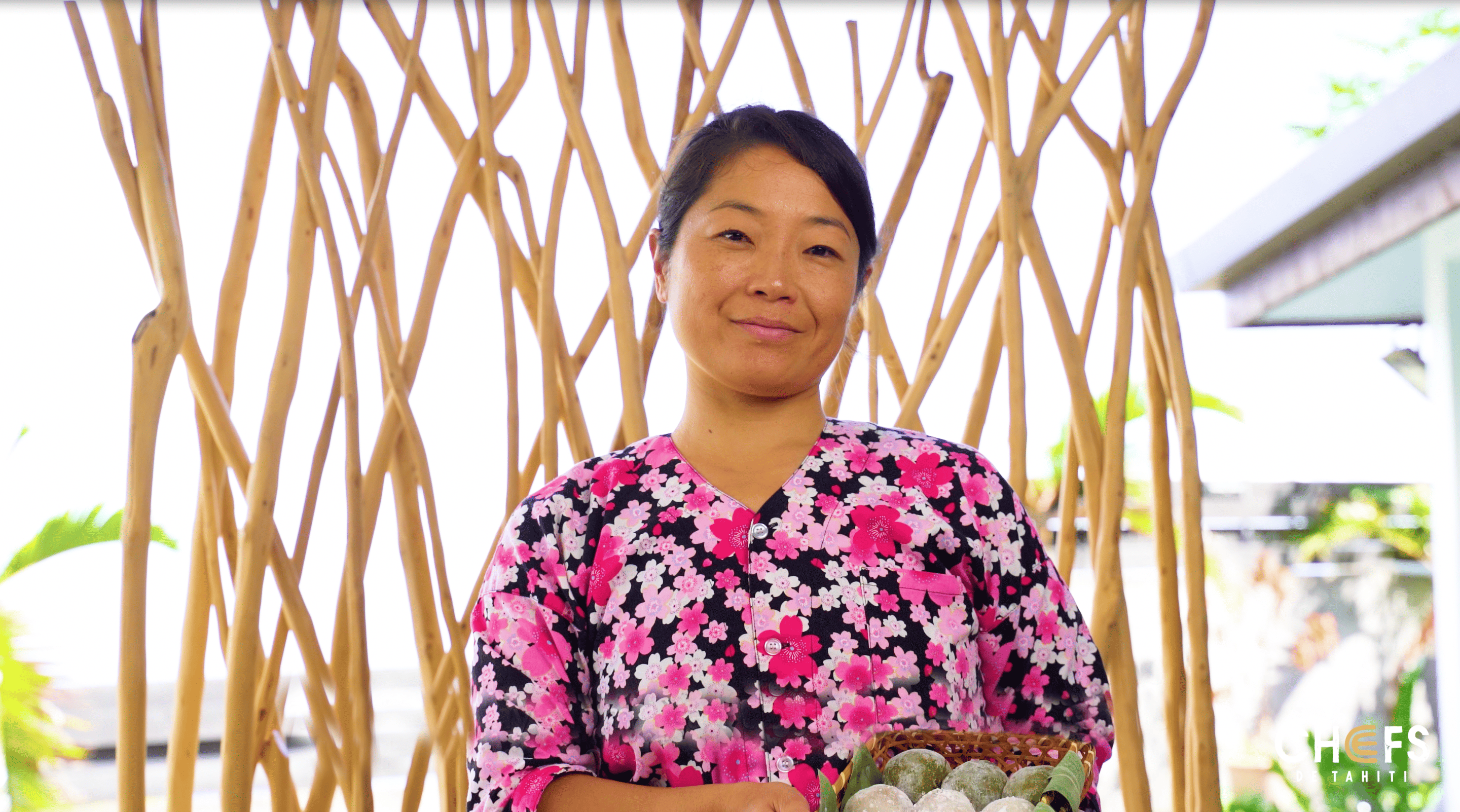 Yuka, Atelier Japoné's in-home chef, shared her journey and expertise to 𝐂𝐡𝐞𝐟𝐬 𝐝𝐞 𝐓𝐚𝐡𝐢𝐭𝐢.
Yuka took her first steps in the kitchen as a child, working alongside her mother. She passed on her preparation secrets and recipes for traditional Japanese dishes. She introduced herself to Japanese pastry and, of course, to the culture of sushi.
Driven by her passion, Yuka continued her training by working alongside a renowned Japanese chef, as well as with a Master Sushi, an expert in the art of sushi preparation.
On her arrival in Tahiti in 2014, Yuka decided to launch herself as a home chef. Her aim: to introduce guests to the authenticity of Japanese gastronomy. From appetizers to main courses and desserts, Yuka takes its guests on a journey.
Thanks to its expertise, Yuka creates top-quality sushi, focusing on the subtle balance of flavors, texture and aesthetic presentation. She also masters the preparation of traditional Japanese pastries, such as mochi filled with red bean paste, respecting the techniques and traditions of Japanese cuisine.