Portraits of chefs, recipes, know-how and the culinary flavors of Polynesia. Tahitian recipes, local produce, wines…
It's all here on ChefsdeTahiti.pf, a site that makes you want to taste and discover.
Eating with a view of the sea is still possible at PK 11.5. If you're from Punaauia, you've heard of the ANITA caravan!
Are you a fan of Neapolitan pizzas or looking for an authentic Italian culinary experience? Don't look any further! Chefs de Tahiti takes you backstage to Pietro's Neapolitan adventure.
Snack Roger, located in the heart of Papeete, is a well-known institution founded in 1980 by Roger Loussan. It is now run by his daughter-in-law Elyna, who grew up in a kitchen environment and learned Chinese cooking from her mother. Despite a 30-year career as a teacher, she finally took over the reins of the […]
YOUR restaurant on this website
DO YOU HAVE A RESTAURANT IN TAHITI OR THE ISLANDS? ARE YOU A HOME CHEF? CATERING ?
Our team will answer all your questions. Please fill in the form below and submit your request.
Today, Chefs de Tahiti presents a portrait of Fenua's leading cheese producer.
TROPHY TABLE ART, a travelling competition for excellence in overseas and Caribbean tableware
Fancy a sparkling, refreshing cocktail that's super easy to make? Discover this recipe for Sangria Blanca.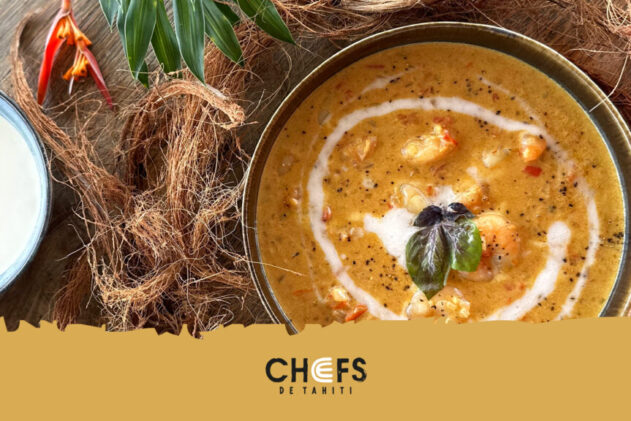 Were you expecting them? Shrimps are back in your stores. For the occasion, Chefs de Tahiti brings you its recipe for shrimp curry with coconut milk.