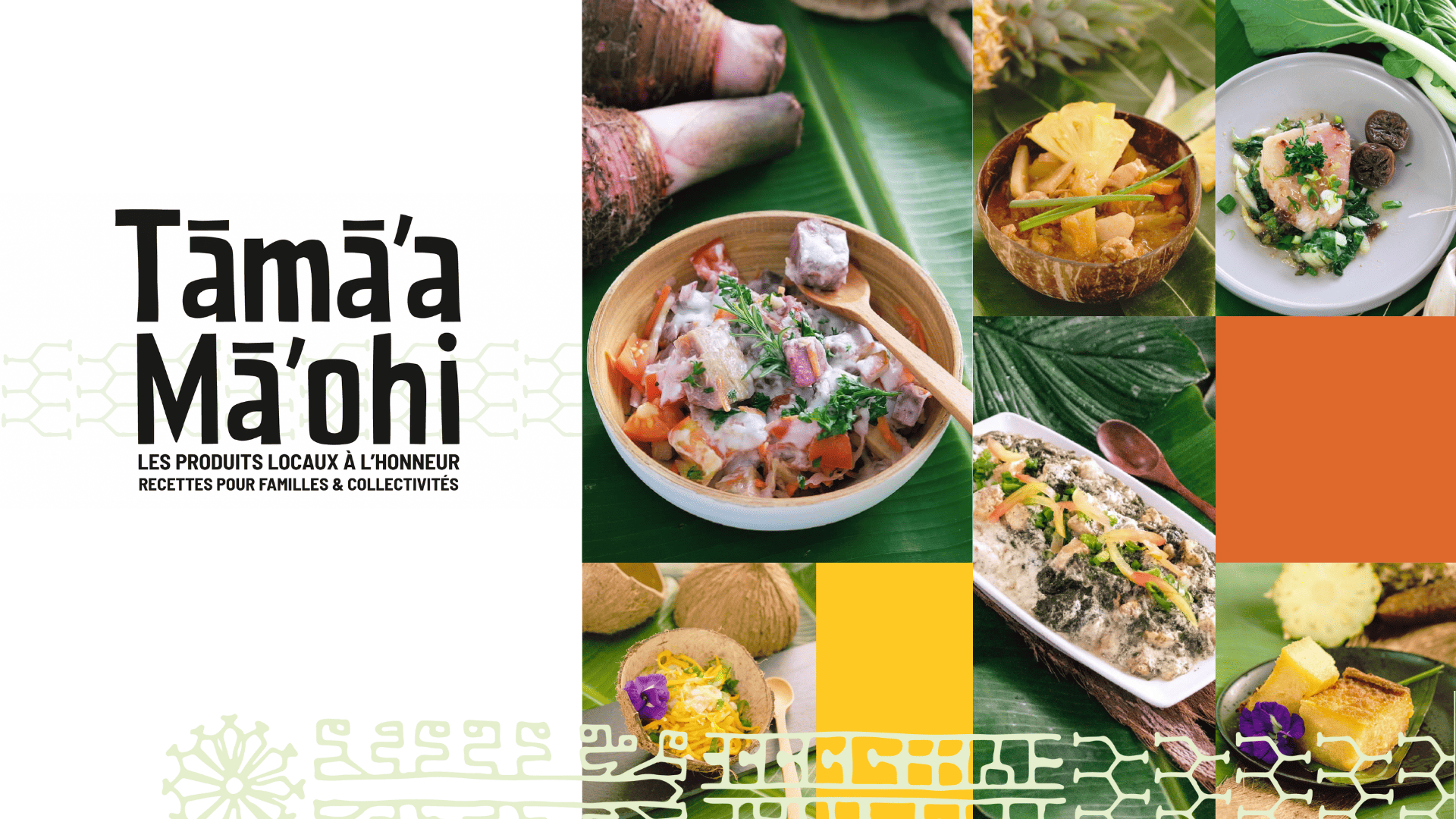 In September 2022, the 31st edition of the Congress of Mayors of Polynesia was an opportunity to showcase the culinary culture of Fenua, and above all our local produce. Organized by the Syndicat pour la promotion des communes de Polynésie française (SPC-PF), this event enabled the Direction de l'agriculture (DAG) to propose an innovative initiative, mainly aimed at schools and families.
Some Fenua chefs and school catering staff worked together to create this little treasure: the "Tama'a Maohi" recipe book. This book pays tribute to the authentic cuisine of Tahiti and her islands, highlighting local products.
In the end, it's a real invitation to travel through the richness of our local flavors. Carefully crafted recipes celebrate the diversity of fruit and vegetables grown on the faa'apu by our local farmers.
As well as celebrating local cuisine, Tama'a Maohi is also committed to the health and well-being of our children, promoting the use of fresh, local produce in school canteens. The book promotes a balanced, nutritious diet for Polynesian families and young people.
If you're a food lover and motivated to cook locally, dive into the flavors of Fenua and let Tama'a Maohi take you away.